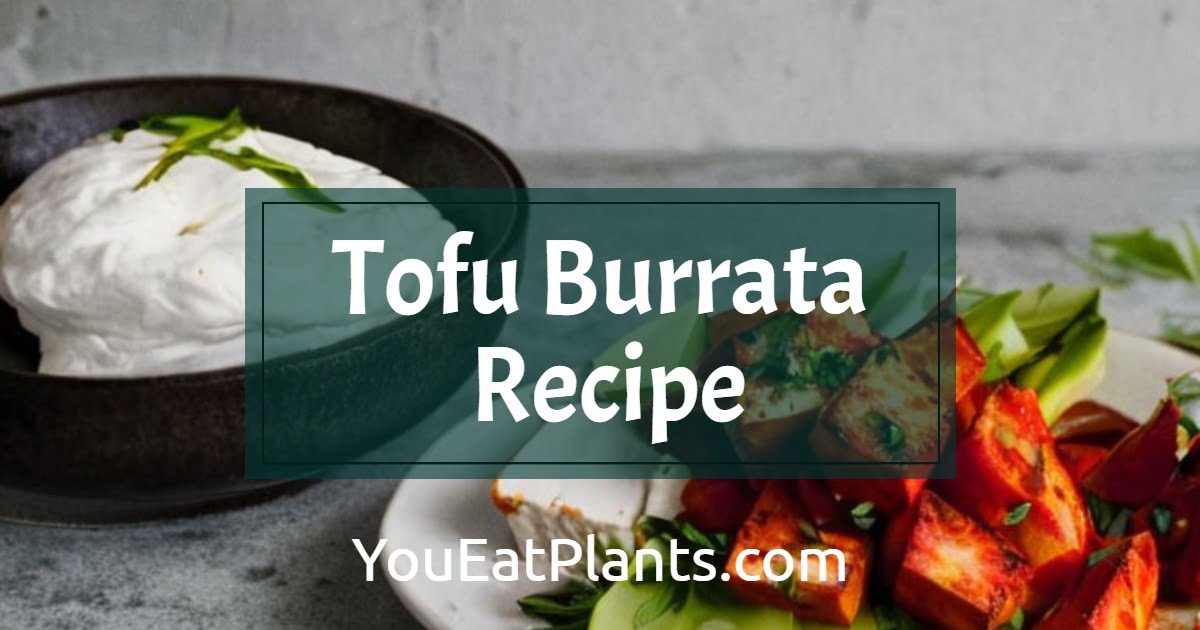 Tofu burrata is a vegan version of the popular Italian cheese dish made with tofu in place of traditional burrata cheese. (Learn more about Why Is Burrata Not Vegan or Vegetarian?)
It is a delicious and healthy option for those who follow a plant-based diet or are lactose intolerant. This is an alternative to the Vegan Burrata Cheese Recipe posted on this site, which instead uses tofu as the main ingredient.
To make tofu burrata, the tofu is first baked until it is crispy and golden brown. This gives it a slightly chewy texture that mimics the consistency of traditional burrata cheese. The baked tofu is then mixed with cherry tomatoes, garlic, and olive oil to create a flavorful and satisfying filling.
Tofu burrata can be served in a variety of ways. It is delicious served over pasta, rice, or quinoa and can be garnished with fresh herbs like basil or parsley. It can also be used as a filling for sandwiches or wraps, or served as a topping for pizzas or bruschetta.
Tofu is a versatile and nutritious ingredient that has been enjoyed in many parts of the world for centuries. It is made from soybeans and is a good source of protein, iron, and other essential nutrients. Tofu is also low in calories and has a neutral flavor, making it a great option for those looking to add protein to their diet without adding excess calories or strong flavors.
In addition to its nutritional benefits, tofu is also a great option for those looking to reduce their carbon footprint. Soybeans are a relatively low-impact crop that requires less water and land to grow than animals raised for meat. By choosing plant-based proteins like tofu, we can help to reduce our environmental impact and support more sustainable food systems.
One of the great things about tofu burrata is that it is easy to make and can be customized to suit your tastes. You can experiment with different types of tofu, such as firm or extra-firm, to find the consistency that you prefer. You can also adjust the amount of nutritional yeast, lemon juice, and salt to your liking to give the tofu a more cheesy flavor.
In addition to the basic recipe, there are many ways to mix things up and make tofu burrata your own. You can try adding other vegetables to the filling, such as diced bell peppers, onions, or mushrooms. You can also experiment with different herbs and spices to give the dish a unique twist. Some options to consider include oregano, thyme, rosemary, or red pepper flakes.
Tofu burrata is a delicious and healthy alternative to traditional burrata cheese that is suitable for those following a plant-based diet or looking for a healthier option. It is easy to make and can be enjoyed as a main course or as a flavorful addition to a variety of dishes. Whether you're a seasoned vegan or just looking to incorporate more plant-based proteins into your diet, tofu burrata is a delicious and nutritious option that is sure to satisfy your cravings.