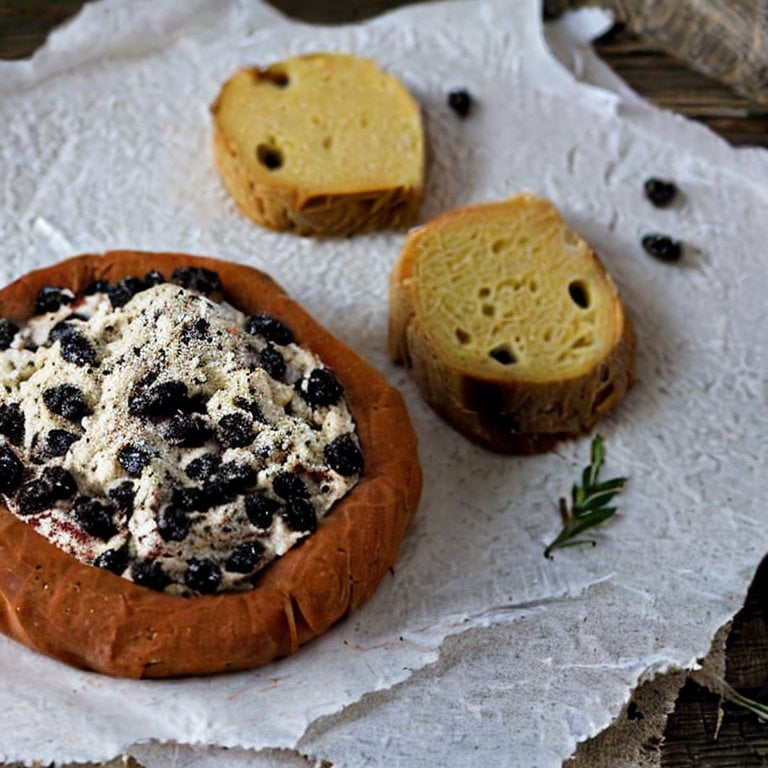 Stracciatella cheese is a type of Italian cheese that is known for its shredded, or "torn," texture. It is often used as a topping for pasta dishes or as a filling for omelets. Traditionally, Stracciatella cheese is made from cow's milk and contains animal protein.
However, it is possible to make a vegan version of Stracciatella cheese using plant-based ingredients. (Another Italian vegan cheese you can make is this Burrata Vegan Recipe or Burrata Vegan Alternative without nuts that uses tofu instead of nuts.)
(See also: All our posts and recipes on Vegan Cheese)
One way to make vegan Stracciatella cheese is by using soaked and blended cashews as a base. Cashews are a good source of protein and have a creamy texture when blended, making them a suitable substitute for cow's milk in this recipe. Nutritional yeast, lemon juice, and spices can be added to give the cheese a savory, cheese-like flavor.
To make the cheese, the soaked and blended cashews are combined with the other ingredients in a blender or food processor. The mixture is then heated in a saucepan until it becomes thick and gooey. Once cooled, the cheese can be shredded into a "stracciatella" texture using a fork.
Vegan Stracciatella cheese can be used in a variety of dishes, including pasta, pizzas, and omelets. It can also be spread on crackers or toast, or used as a dip for vegetables. This plant-based version of Stracciatella cheese is a good alternative for those who are lactose intolerant or following a vegan diet.
In addition to cashews, there are also other types of nuts that can be used to make vegan Stracciatella cheese. For example, macadamia nuts, almonds, or pine nuts can be soaked and blended to create a creamy base for the cheese. These nuts also have their own distinct flavors, and can be used to create a vegan Stracciatella cheese with a unique taste.