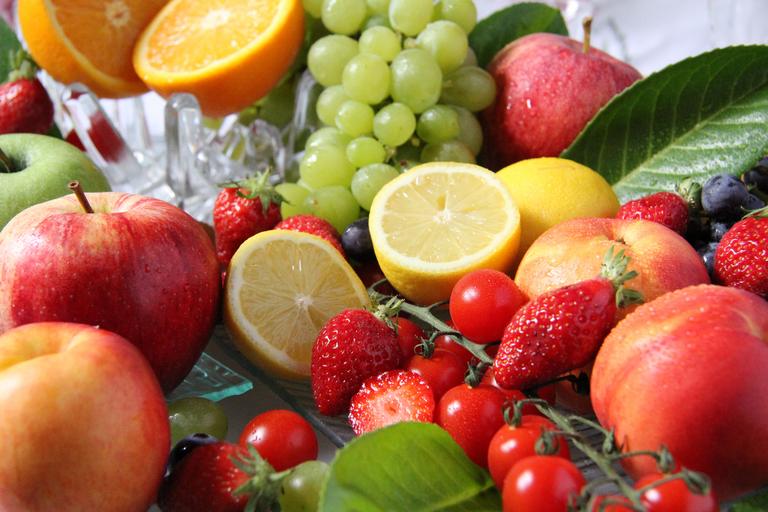 In this post, we will explore a list of fruits from A-Z, going in alphabetical order.  We will look at a couple of popular fruit names for each letter of the alphabet.
A to Z Fruit Names in English
Fruit - List of Fruits - Name of Fruits - 300 Fruits Name in English from A to Z
A to Z Fruit Names in English
Letter A
Acai
Acai - Brazil's super berry | DW English
Ackee
ACKEE Fruit : Trying the Notoriously Delicious Fruit in JAMAICA (& Susumba Fruit Review + Recipe)
Apple
Fruit for Kids with Blippi | Apple Fruit Factory Tour
Apricot
7 Reasons To Start Eating Apricots
Avocado
If You Eat an Avocado a Day For a Month, Here's What Will Happen to You
Letter B
Banana
What Will Happen if You Eat 2 Bananas a Day
Bilberry
7 health benefits of bilberry | Interesting to know | Keep it in mind
Blackberry
BLACKBERRIES! Everything You Need To Know
Blackcurrant
Why are Blackcurrants So Hard to Find Fresh? | Food Unwrapped
Blueberry
Mayo Clinic Minute: Why blueberries are heart healthy
Boysenberry
BerriQi - Visit to Boysenberry New Zealand Fruit Farm with Julian Raine
Breadfruit
Breadfruit, a staple food of the tropics
Letter C
Canary Melon
How to Eat Canary Melon | Taste Test
Cantaloupe
BEST TIPS for growing CANTALOUPE: Grow SWEET, FLAVORFUL cantaloupe with these tips.
Carambola
How to Cut and Eat a Star Fruit (Carambola) | Star Fruit Taste Test
Casaba Melon
What is Casaba Melon? / Casaba and Feta Salad Recipe
Cherimoya
Cherimoya Review - Weird Fruit Explorer : Episode 26
Cherry
Top 6 Amazing Facts About Cherries - Health Benefits of Eating Cherries
Clementine
Cutie Oranges | Are Clementine Healthy For You? | Keto Health 101
Cloudberry
CLOUDBERRY : My Hunt For One Of The World's Most Elusive Fruits - Weird Fruit Explorer
Coconut
Learn Fruits and Vegetables for Kids : The Coconut
Cranberry
CRANBERRY | How Does It Grow?
Crenshaw Melon
Unusual food # 47 Crenshaw Melon
Cucumber
The Health Benefits of a Cucumber
Currant
CURRENT CURRANTS by a CURRENT! - Trying 5 Varieties of This Little Fruit in Finland!
Custard Apple
Letter D
Damson Plum
Damson plum tree - grow, care & harvest
Date
Dr Joe Schwarcz: The benefits of dates
Dragonfruit
Durian
100 People Try Durian | Keep It 100 | Cut
Letter E
Eggplant
6 excellent benefits of eggplant! | Interesting to know | Keep it in mind
Elderberry
The Amazing Benefits of Black Elderberry
Letter F
Feijoa
Feijoa Review - Weird Fruit Explorer Ep. 110
Fig
Letter G
Gooseberry
All About the Gooseberry: A Wonderful Fruit
Grape
10 Things You Didn't Know About Grapes
Grapefruit
What Will Happen If You Start Eating Grapefruit Every Day (Benefits and Harms of Grapefruits)
Guava
What is a Guava and How to eat a Guava with Raihana's Cuisines
Letter H
Honeydew Melon
How to Eat a Honeydew Melon : Tasty Dishes
Horned Melon
KIWANO | HORNED MELON Taste Test | FRUITY FRUITS
Huckleberry
HUCKLEBERRIES - Reviewing This Tasty Fruit Related to Blueberries - Weird Fruit Explorer
Letter I
Italian Prune Plum
Italian Prune Plums | Produce Beat
Letter J
Jackfruit
What is Jackfruit and how to eat it
Java Plum
Java Plum (Jamun) Fruit Review - Weird Fruit Explorer - Ep 89
Jujube
Top 10 Health BENEFITS OF JUJUBE FRUIT
Letter K
Kiwi
🥝 10 Health Benefits of Kiwi Fruit
Kumquat
Kumquats - What Are They and How Do You Eat Them
Letter L
Lemon
Amazing Benefits of Eating WHOLE Lemons - Peel, White Part and Seeds
Lime
Loganberry
Loganberry - the joy of picking and eating these delicious fruit - hybrid berries
Longan
How to eat Longan fruit | What does Longan Taste like
Loquat
Interesting Facts About Loquat Fruit
Lychee
HOW TO EAT LYCHEE FRUIT (LITCHI)
Letter M
Mandarin
Fresh Things: The Difference Between a Mandarin and an Orange
Mango
How To Cut And Dice A Mango
Mangosteen
How To Eat MANGOSTEEN!! Harvesting + Cooking Mangosteen Curry! | Fruit Paradise in Thailand!
Mulberry
10 Amazing Health Benefits of Mulberries | Mulberry benefits and side effects
Letter N
Nance
Nance (Byrsonima crassifolia) One of my least favorite fruits - Weird Fruit Explorer Ep 286
Nectarine
Nectarine = Mutant Peach?!
Letter O
Olive
A beginner's guide to olives: 14 types you need to know
Orange
ORANGE | How Does it Grow?
Letter P
Papaya
Papaya 101 | Everything You Need To Know
Passion Fruit
How to Eat Passion Fruit | Passion Fruit Taste Test
Pawpaw
Hillbilly Banana? How to open a PAWPAW & Taste Test - Fruity Fruits
Peach
PEACHES! 🍑 Everything You Need To Know!
Pear
Awesome Pears Cultivation Technology - Pears Farming and Harvest - Pears Processing
Persimmon
How to Eat a Persimmon: What it Tastes Like
Pineapple
How To Grow Pineapples | How Do they do it
Plantain
Bananas vs Plantains | Which To Use And Why
Plum
ALL ABOUT PLUMS! Trying a Greengage, Lemon Plum, Sugar Plum & More - Weird Fruit Explorer
Pomegranate
The BEST Way To Open & Eat A Pomegranate
Pomelo
How to Eat a Pomelo | Pomelo Taste Test | Largest Citrus Fruit
Prickly Pear
How to Eat Cactus Fruit (Prickly Pear) | Taste Test
Pulasan
Pulasan, Red & Yellow Rambutan Comparison - Weird Fruit Explorer Ep. 39
Letter Q
Quince
Letter R
Rambutan
How to eat Rambutan fruit | What does Rambutan Taste like
Raspberry
15 Proven Health Benefits of Raspberries
Rhubarb
Rhubarb 101 - Everything You Need To Know About Rhubarb
Rose Apple
Rose Apple Review - Weird Fruit Explorer : Ep. 4
Letter S
Sapodilla
SAPODILLA Fruit | Fruity Fruits Taste Test
Satsuma
SATSUMA - The Incredible History Behind New Orleans' Favorite Fruit - Weird Fruit Explorer
Soursop
SOURSOP Fruit | Fruity Fruit Taste Test
Star Fruit
How to Cut and Eat a Star Fruit (Carambola) | Star Fruit Taste Test
Strawberry
STRAWBERRY | How Does it Grow?
Sugar Apple
Letter T
Tamarillo
Tamarillo's - Tasting Fruit & Growing Trees
Tamarind
Tangelo
Tangerine
Tangerine vs Oranges | Key Differences and Similarities
Letter U
Ugli
Tasting Ugli Fruit - Fruity Fruits
Letter V
Velvet Apple
Velvet Apple (Diospyros blancoi) Weird Fruit Explorer - Ep. 159
Letter W
Watermelon
11 Healthy Benefits of Watermelon | The Foodie
Alphabetical List of Fruits from A-Z
The following is the previous list of fruit in alphabetical order.
Acai
Ackee
Apple
Apricot
Avocado
Banana
Bilberry
Blackberry
Blackcurrant
Blueberry
Boysenberry
Breadfruit
Canary Melon
Cantaloupe
Carambola
Casaba Melon
Cherimoya
Cherry
Clementine
Cloudberry
Coconut
Cranberry
Crenshaw Melon
Cucumber
Currant
Custard Apple
Damson Plum
Date
Dragonfruit
Durian
Eggplant
Elderberry
Feijoa
Fig
Gooseberry
Grapes
Grapefruit
Guava
Honeydew Melon
Huckleberry
Italian Prune Plum
Jackfruit
Java Plum
Jujube
Kiwi
Kumquat
Lemon
Lime
Loganberry
Longan
Loquat
Lychee
Mandarin
Mango
Mangosteen
Mulberry
Nance
Nectarine
Olive
Orange
Papaya
Passion fruit
Pawpaw
Peach
Pear
Persimmon
Pineapple
Plantain
Plum
Pomegranate
Pomelo
Prickly Pear
Pulasan
Quine
Rambutan
Raspberries
Rhubarb
Rose Apple
Sapodilla
Satsuma
Soursop
Star Fruit
Strawberry
Sugar Apple
Tamarillo
Tamarind
Tangelo
Tangerine
Ugli
Velvet Apple
Watermelon
List of Fruits and Vegetables
Fruits and Vegetables List A-Z
Fruit Lists Alphabetical Order
Vegetables Lists A-Z
Fruit List A-Z with Pictures
This video will show the A to Z fruit names with pictures.
A to Z fruits names with pictures for children | BD Kids
Resources